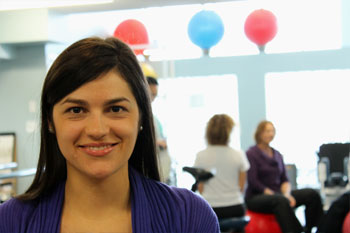 Maryann DiLucia, RMT
Registered Massage Therapist
I am a Massage Therapist, registered with the College of Massage Therapists of Ontario and a proud member of the Registered Massage Therapist Association of Ontario. After successfully completing an intensive program, it was only when I enrolled in the massage therapy program to earn my diploma did I realize that I found my true calling as a Massage Therapist. Through my role as a health care provider I have participated in more than 250 hours of sports related injury management, provided geriatric care, and offered prenatal treatments through various volunteer programs. As a trained dancer all my life, I have gained respect for the role of Massage Therapy and Rehabilitation in managing my own injuries. I have always been interested in health and wellness. Whether treating a specific physical complaint, injury, musculoskeletal dysfunction or general relaxation treatments, I am a very client- focused therapist. My truest passion is to encourage and promote the body's own natural healing abilities through massage.