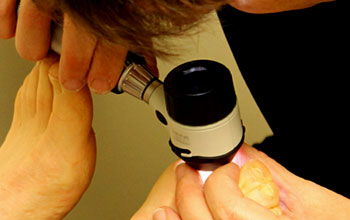 Ingrown toenails are very common, and most often involve the great toe.
Improper nail cutting or nail deformity are the primary causes. Most cases can be treated without surgery. Non surgical treatment involves eliminating the ingrown portion of nail and monitoring the nail as it re-grows.
Surgical treatment is also provided. It is performed with local anesthesia for patient comfort and is a "non-cutting" technique.