Fitness, health & wellness – it's much more than a healed injury. It's about feeling strong, capable and comfortable with our lives. At York Rehab we feel strongly about fitness, health & wellness – it's what inspired us to be healthcare professionals in the first place. And when we witness the amazing things our patients do everyday – whether overcoming serious injury, training for elite competitions or coping with chronic conditions – we feel inspired over and over again.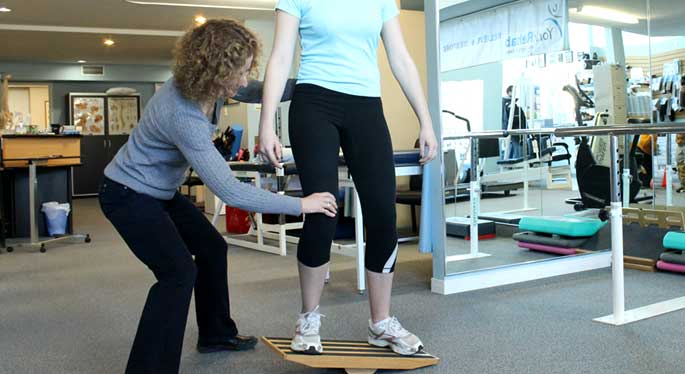 FITNESS, HEALTH & WELLNESS – HOW WE CAN HELP
The human body is a truly amazing machine, and we are here to help you keep it well-tuned and running smoothly. A few of the ways we promote fitness, health & wellness include:
Teaching normal alignment and movement, so that body parts work properly together and with minimal stress and strain.
Sport-specific education & training programs to prevent injuries before they happen.
Teaching you how to heal yourself after injury and how to prevent re-injury – knowing what signs to watch for and how to manage them.
Providing fitness opportunities for all physical conditions and stages of life.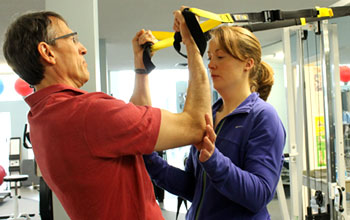 FITNESS CLASSES
Our York Rehab Fitness Studio runs various fitness classes during the course of the year – inquire with reception about current classes. Whether you are new to exercise, recovering from an illness or injury, starting a new sports season or ready for a new challenge, there's probably a class for you – if not, you can request one! All our classes are small, personal, and fun. Most importantly, they are safe, because they are run by very experienced instructors who understand illness and injury as well as fitness, health & wellness.
For more information about exercise programs, please send us an email or check out one of our partners in fitness, health and wellness: www.nordixx.com.