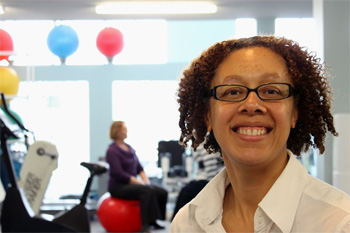 Trudie Heron, PT
O.T.
Registered Occupational Therapist
I graduated from the University of Toronto in 1996 as an Occupational Therapist. I worked at Sunnybrook Health Science Centre before joining the Hand Therapy team at Southlake Regional Health Centre where I continue to practice.
I have always found the treatment of upper extremity injury and loss of function challenging and rewarding. In 2009 I attained an advanced specialization in Hand Therapy. I continue to remain committed to continuing education to advance my knowledge and practice in the area of hand therapy, including the provision of orthotic devices. I am a member of the College of Occupational Therapist of Ontario in good standing.
When not practicing you can find me enjoying cottage life, volleyball and synchronized skating.